SAFe 5 Lean Portfolio Management
Date:
Friday Mar 20 to Sunday Mar 22
Time:
9:00 AM to 5:30 PM each day
Trainer:
Joss Cardozs
Support:
Support@Grow-Lean.com
+1.609.975.9294
Location:

Hyatt House Houston West Energy Corridor

15405 Katy Freeway
Houston, TX 77094 281.646.9990
In this course, based on the SAFe® 5.0 framework, attendees will gain the practical tools and techniques necessary to implement the Lean Portfolio Management functions of Strategy and Investment Funding, Agile Portfolio Operations and Lean Governance.
Participants in the course will have the opportunity to capture the current and the future state of their portfolio with the Portfolio Canvas tool and identify important business initiatives for achieving the future state. Participants will be able to establish portfolio flow with the Portfolio Kanban and prioritize initiatives for maximum economic benefit. The course also provides insights on how to establish Value Stream Budgets and Lean Budget Guardrails and measure the Lean portfolio performance.
Use the tabs above, or a link below, to find out more.
Register
Reserve Your Seat Early
Save your seat now while they are available. We accept major credit cards. Please contact us if you require assistance.
Discounts
Alumni, Early-Bird, Group, and Unemployment Discounts
There are discounts for alumni, those registering early, groups of three or more and the unemployed. For the unemployment discount, a current state unemployment statement is required. With the exception of alumni + early bird, most discounts cannot be combined and there are a limited number per session.
Click here to register for the session
Click to find out about discounts
Agile Trainer: Joss Cardozs
Agile Coach and Trainer
SAFe Program Consultant (SPC4); IC-Agile Certified Agile Coach; Scrum Alliance: PMI: PMP, ACP
Seasoned Agile/DevOps Transformational Coach, Trainer, Venture Capitalist & Angel Investor with over 15 years of experience in Cloud, Mobile, Infrastructure, Software, IoT programs in Health care, Finance, Oil & Gas, Mortgage and Insurance domains. Practice Agile Manifesto & SAFe principles to lead enterprise level transformations to Agile and DevOps culture to build Teal organizations. Recognized for strategic C-suite oriented approach, Multi million $ digital transformations, coaching and mentoring future Integral Agile- Practitioners, Unitive Leaders and Internal Change Agents. Distinguished for releasing predicable coaching MVPs to resolve complex problems and to foster a culture of "Process Thinking" throughout the organization.
Recent Testimonials
Check Recent Testimonials from Students
Talking about real world examples that match the topic, and the simulated PI.
I really enjoyed the interactive, fun, hands-on virtual learning session with instructor, Donald Patti. Don has a wealth of knowledge and provided real world examples and activities to help solidify the course content. I would recommend the course to anyone wanting this certification. Don, thank you for being an excellent trainer!
I learnt so much from this course. Very interesting, fun, educational and hands on. The instructor definitely has a passion for teaching this course and it shows through his teaching style. I thoroughly enjoyed it!
I liked how the instructor gave real world examples to help connect the information. I think he was thoughtful and well versed and felt confident in his ability to teach.
The open communication and learning. Real world scenarios and exercises. Loved our break out sessions that we were able to work together with our fellow team members.
I found the sessions to be very interesting and interactive. The instructor gave "real life" examples that I could understand contextually. The class material also provided helpful context which the instructor was able to build upon.
The content David provided is both valuable and applicable in a multitude of scenarios and settings. Each day, principles are taught that can be immediately applied in many different business cases.
Real world examples were incredibly helpful, and to actually build something was very useful as well. I appreciate the presenter's ability to adapt to his audience.
Excellent Company and Excellent Trainer. The class is very enjoyable because of David who has an excellent way of presenting and engaging the participants.
I have been doing Scrum/XP/etc for 10+ years and although I am proficient at it and my team is doing well, I still found dozen different things that we can do and improve in our mindset and processes.
This class was perhaps the best delivered course I have taken in my career. Mr. Bulkin was a master at presenting the material, including and engaging all of the class participants to ensure that learning was taking place, not merely knowing how to answer test questions. It was fun and interesting. Another notable observation - David Bulkin was available from the beginning of the class start all the way to the ending and beyond. I don't think he ever left his teaching post. We were able to ask questions and clarifications during all of the breaks and even after the close of the day. I am HAPPY to recommend Grow-Lean and specifically Mr. David Bulkin for any class course they offer!
David was dynamic, engaging, knowledgeable and funny. He certainly knew the material and provided exercises and real-world examples to drive home the key points. The pre-readings and quizzes were a great way to get an introduction to the course and to get the basics down. I would recommend the course to anyone wanting this certification.
David is an exceptional teacher: knowledgeable, prepared, thorough; skilled at explaining abstract concepts articulately and challenging his students to think differently. The class was a great balance of engaging lectures and hands-on group work. I don't care who you are, if you take this class you are going to walk away having learned something new that can be applied to your work and life.
Our instructor did a great job building rapport on both days. The real life applications of being show the tools and driving growth by stumbling on how to best use the tools for our given circumstance.
Trained resources like me who actually had zero background in Scrum. David knows how to engage resources and his trainings are extremely good and thorough. I completed my certification successfully with 96% due to his awesome training.
The level of engagement provided in the sessions.
David's industry knowledge blended with his Agile acumen and teaching style made it a phenomenal learning experience.
Went far beyond just the leaning objectives of the Scrum Master role by demonstrating principles and philosophies that every good employee should consider in our business world today. Being able to relate and apply to so many people's own experiences in their roles/teams and giving suggestions.
The general discussions and some of the real-life examples of the topics.
Real life examples were mentioned during the course relevant to the topic which helped to relate to the Agile topic.
I really enjoyed the interactive activities throughout the session - these were helpful for learning and helped us apply concepts immediately. Also, I passed my exam tonight!
I found the real life scenarios discussed in the class to be extremely helpful and will definitely put them to use in my day to day.
Real life examples, repetition of important subjects, open discussion rather than lecture all the way through.
Very knowledgeable Instructor, was able to make the class comfortable and provided tons of scenario to help better understand. Great class and I look forward to training with him again.
It was the right pace and the training materials provided ahead were for instrumental.
How interactive and organized it was. I enjoyed a lot the "workshop" feeling even when being an online course.
I found that the information regarding Scrum and the instructor's use of real life experiences / examples were extremely valuable.
I really enjoyed David's energy and subject knowledge throughout the two day session. He was always willing to work through lunch or after class in order to go over anything that was unclear. I also found that the practice tests that were provided truly helped me to pass the CSM Exam. Lastly, even though the class was virtual, it still felt that we were all together in once class room. The breakout rooms gave the students an opportunity to meet one another and collaborate on the answers to the questions.
The instructor has the ability to show contents in different ways and make the class fun. Also, the content represents in the way that are useful in real world and more practical than theories. The interactions between students are great.
One of the best video share sessions I've been in post-virus. David did a great job of keeping the class engaged, and clearly values teaching methodology as much as he values Scrum and Agile. Information and discussion provided the opportunity to discuss real world examples and experiences. Interaction and learning tools covered a surprisingly wide range of technologies, several of which I hadn't seen before or been aware of, I got some bonus inspiration for how to engage with stakeholders during online sessions!
Even though we were in a virtual environment the small class size allowed us to be interactive, ask questions and participate in activities we would have done in an in-person class setting.
The class definitely went well beyond the Scrum Guide which was a good thing. I was very much prepared for the exam. I learned quite a bit that will be useful to take back to my organization.
The exercises where good ... Loved the MIRO board and the ability to collaborate with others on that.
With right tools in place ( Zoom, Miro, kahoot) I didn't feel that its virtual session. Team members as well as Donald made it interactive and informative.
Don was a great instructor and kept things lively and engaging. The course content and presentation were also top notch.
David made the entire virtual session entertaining. In addition to achieving a solid understanding of the Scrum framework we participated in many thought provoking exercises skirting the fringe of the framework. It makes sense to follow the framework in an attempt to achieve the common goal while continually improving the process and simultaneously providing flexibility to adapt to change and uncertainty. The strong emphasis on collaboration and transparency within a team promote self-examination and a realization that we can all do better.
I liked relearning skills I've forgotton over the last four years. The information has helped me to apply to my current position.
David was great! He is friendly, came prepared, and was very comfortable with the material which allowed him to make the class much more conversational than just a subject matter expert at the front while we all watch quietly. David encouraged us to ask questions at any time along the way and this opened up to allow us to bring our experience into the training. I am sure that makes it more interesting for him but it also lets us all bond with each other along the way and hear varying points of view while learning the material. Thank you for a great class experience!
Excellent real world examples of how to apply learning. Great brainstorming sessions and overview of good practices
I highly recommend David's Certified Scrum Product Owner (CSPO) training. It was immediately evident David knew his stuff and was bringing his real-world experience to the class. If you have concerns about dull virtual courses, you won't find that here. It was very engaging with lots of hands-on activities, leaving me sure that I could immediately apply what I had learned. I would, without a doubt, take other courses from David.
What I found most valuable about this session was the ability to freely discuss and ask questions without being held to a strict timeline or Q/A time-box. Learning from the other students and the instructor about real-life Scrum practices, is what helped me be able to connect the dots around how Scrum can be applied in any organization to any problem. David was amazing at fostering an open and collaborative environment which made the class super enjoyable.
Given the fact that the sessions were in a virtual mode, the content was easy to follow as the instructor did a fabulous job in setting the learning framework and provided some fun along the way. The repetition in presenting the learning content was very good.
David was terrific! He kept everyone engaged and involved the entire time! We covered everything multiple times in such a way that it reinforced the learning early and often.
The course coalesced years of experience in working with agile projects in one form or another and the best experiences of my career into a role that fits me like second nature, a CSM. The instructor was the most valuable part of the course. Educators with hands on experience are the ones I seek out. David Bulkin is a great asset for Grow Lean. Get more like him.
Both sessions were excellent! They were casual, interactive and kept the entire class engaged. I appreciated the literature provided to be read in preparation for the class. The post-training test prep was fun and helpful. David is an excellent instructor, and created an environment that was comfortable and encouraged questions and discussions.
David has an extreme mastery of all of the covered topics and also an impressive lineage within the world of agile. With that said he remains humble and relatable. David is also able to present the material in a way that is both entertaining and helps with retention.
David Bulkin took what could have seemed like a very long 2-day virtual course and made it engaging and interesting and fun. Technology was well deployed to aide in the remote learning. David is an enthusiastic instructor who managed to elicit active participation from everyone in the class, even those like myself who are generally more comfortable observing in the background. I would definitely take another class with David Bulkin and would highly recommend his Advanced CSM course to others.
The A-CSM session helped me refresh the mechanics of CSM that I took one year ago, and go much more in depth. It added more to it: the agile framework, that was only introduced at the CSM, here was one of the key sections we went through. I also found Active listening and facilitating, Agile coaching, Problems solving and Grow beyond conflict extremely helpful. We had plenty of sessions where the team shared experiences and worked together on areas of personal improvements. Truly recommended to all those who really want to build up on CSM and really go beyond it
It has been eight years since I took the CSM course and this was a great way to not only refresh my Scrum skills but to dive deeper into the mechanics. David is very knowledgeable and even though we were virtual (due to covid19) we had many break out sessions where we could collaborate and share real world Scrum scenarios. I will be implementing the Powerful Questions and using what I learned in the Growing Beyond Conflict sections.
I really liked the virtual CSM training training because David and Don have tremendous "real world" experience they impart as part of the curriculum, their ability to strike the appropriate balance between teaching and incorporating interactive learning sessions, and their ability to facilitate discussion with the session attendees with some humor.
Energetic, Interactive, and material is explained really well. David engages with students, listens and answers questions and is available in, and after, class. Very well taught course.
The class was interactive, there was something to learn from each section. David is a great facilitator
Going into two full day classes, I was a little concerned about my attention span but David kept the class very engaging and interactive. We covered a lot of ground in two days discussing various topics. It was a good mix of lecture and hands on exercises, which were fun and thought provoking. David has a good sense of humor that makes the class more interesting.
I loved the approach to describing PO roles and responsibilities. The class was extremely interactive, David was extremely knowledgeable, and I feel great about my introduction to the PO space.
David is full of energy and there is no real dull moments during the class. I appreciate the real world examples and working in teams to better understand the methodology.
The CSPO certification online session was precise and concise, and delivered exactly what needed to be delivered in time. David was receptive and responsive to everyone's questions and ideas, and kept the session very interesting. David kept the team motivated and engrossing throughout the whole online session.
David did a great job of keeping the content interesting and helping a fully remote class feel connected and engaged. The course provided the content review required to comfortably pass the exam but also extended the course value well beyond just "exam prep" by relating content to real-world experiences. I plan to come back to Grow-Lean LLC for additional certifications in the ScrumMaster line in the future.
The instructor was well versed in Scrum and provided opportunities for clarifying questions and went beyond theories to tie instruction to real world scenarios. He was able to probe the team to think outside the box. As a first time Scrum class attendee, I am glad I took this class from this instructor. He was engaging, accommodating, did not use empty fillers to kill time. Every minutes of the class was very productive. The Online experience was no different than the class room experience.
I appreciate the candor and real world practical realities of the project space as shared by the instructor rather than sticking to closely to boilerplate material. The instructor prepares you for the CSM exam, but goes above and beyond to ensure you take a way useful skills and knowledge to further develop your acumen and maturity in dealing with complex people/process situations. Likewise, the humor and atmosphere created by the instructor opened up the rest of the class to encourage participation, comfort and a friendly environment.
As someone coming in with limited Agile process background, David did a great job providing a strong framework and foundation for "what" the Agile process is and "what" the role of the product owner is, while also provide the "why". He blended real world experience, story telling with the fundamentals to provide an easy to consume 2 days of training. I definitely feel like it was two days well spent.
I like Davids's training style, very energetic. His high energy kept me engaged. I always felt like school wasn't for me and there was no way I could sit in a class or virtual class, and be fully captivated. That changed one I took this training, so much that I'm looking to get more. I think it was overall great and well rounded, with the jokes, teaching style, and everything. David is a very personable guy and I believe comfortability is key. Furthermore, I will be looking for more certification training to take with him.
Real world application and scenarios, fun dialogue, and an expert trainer who has been there, done that. Dave Bulkin clearly cares about the learning experience, ensuring the students learn the material, and is very passionate about Agile.
The coach was really nice an open to questions. Very friendly. Made the session go smoothly.
Learning from shared experiences in cohorts respective workplaces. Knowledgeable Instructor.
Great content and flow. I really enjoyed the breakout rooms and the ability to learn from others and their experience of scrum in their organizations and apply that experience to practical exercises we completed together. I was hesitant to join a virtual session but the interactivity exceeded my expectations! It was nice getting to interact in a small (less than 10 people), open session that allowed for great collaboration.
The instructor kept us engaged. MIRO board setup by the instructor was very useful. The hands on exercises and breakout session were very useful
Great discussion and insights from Don. Also, helped to have a coach in our group!!
I thoroughly enjoyed this class! I wasn't sure how a virtual class would be but David was able to keep the class engaged. The format was also great - the class was broken up into a mixture of reviewing materials along with real-world scenarios. Very effective and interesting class - would highly recommend!
The class had a TON of real world examples and really puts a lot of your current mindset into perspective. It gave me a handful off new tools and ideas I could apply to my job the very next day, in fact I actually did apply a few. David was really willing to go over something that I either had questions on or I was confused about. I could write a 5 paragraph essay about the parts I enjoyed but that is probably overkill. It was overall a really solid experience.
David's vast experience alone was worth the cost of the class. Being able to learn from David as well as all the other attendees proved invaluable. The session went flawlessly, and I loved being remote as well.
The balance of theory and mechanics of Scrum -- Much more than just an explanation of Scrum also how it applies to real-world environments.
The training was great. David is a great instructor; at no point did I feel like I was in training, but rather at a mentoring session, sharing stories and experiences. He was able to tie back all of the agile principles and scrum framework to past experiences and relate to our current situations, and in a way that made everything click. I registered for an in-person class, but with Covid-19, it was moved to virtual. I was hesitant... I dreaded sitting in front of my computer with the possibility of distractions, but that was not the case. David made it very interesting and kept everyone engaged.
David was incredibly passionate about the material he was teaching. Every time I attend a training somewhere, a part of me is always worried that the course and/or trainer will be rigid, leading to boredom, less retention, and not an overall great experience. With David, he took the time to show why what he was teaching was important, and always kept the dialogue light-hearted and entertaining. He's a great asset to Grow-Lean!
I like the style of David and Aleksander's teaching. They really value input of the team throughout the training which results in more engagement of each student. I do really enjoy the Breakout Sessions as well :)
Tutor's expertise on the subject matter, real-world examples, small work groups, and lots of breaks in between to keep the focus. Allowing participants to share their real work experiences, approaches across varied industries was interesting and useful. This training provides complete knowledge and ideas to become a good Scrum Master and prepares sufficiently for the test. I thoroughly enjoyed the participation and passed the test within three days after the training! Thank you Grow-Lean!
Learning theory is important; however, hearing the framework applied in real-life applications is invaluable.
A-CSM training focuses more on the practical application of the framework than the overview (CSM). Performing mini "case-studies" as we go through the material is extremely helpful in learning how to apply and see real world examples of Scrum implementation. The Powerful Questions and Conflict sections are something we can all benefit from learning.
David was very knowledgeable and answered any question the class had, without hesitation. The class was very interactive and fun, and because of that, I was able to easily learn and retain the information he provided. I will be continuing my education in the near future, hopefully with him as my instructor.
This is my second training with David Bulkin, David is a very active, energetic and a great trainer. He has in depth knowledge but has a down to earth personality when comes to his class. He teaches the subject extensively but in a interesting manner. I am very glad to have connected with him who's training made a big change in my way of thinking and career. Hope to get associated with David in near future. Would like to comment about Online training session - Though I read the reviews by other students about the online training, was still skeptical when I was choosing mine. But now after attending Grow Lean's ACSM training, I am convinced and have full confidence that It was really a best choice i made to attend Online session.
[From LinkedIn: https://www.linkedin.com/feed/update/urn:li:activity:6657718752165019648/] Huge thank you to David Bulkin for leading an informative, fun and challenging Certified ScrumMaster course! You kept us engaged and promoted interaction, participation, collaboration and communication. It was a privilege to take the virtual class and was a blessing to have such an amazing group of classmates. I would recommend anyone to take a course with him, virtual or in person.
[From LinkedIn: https://www.linkedin.com/in/pagelane/] David is an excellent trainer. I attended his online CSM training course and was able to pass the exam on the first attempt with a 92%. David is knowledgeable and engaging and made 8 hour days fly by. I was impressed by how he was able to get so much participant interaction from an online course. David presented the content in a way that made it easy to understand and retain. I signed up to take the Advanced CSM training. Great course!
[From LinkedIn: https://www.linkedin.com/in/elizabethanneberry/] David was a great instructor for the Certified ScrumMaster course via Grow-Lean. I really enjoyed the 2 day virtual CSM course because we had real life examples of the material. We were taught how to apply scrum which is something that stood out in this course versus other trainings I've taken. There were many value adds beyond the learning objectives that help me feel more confident in using the framework to better my department. I like that David and Alex were open to questions and gave advice on using in scrum in non-tech environments. I also enjoyed the virtual setting because everyone seemed more open. It allows for more flexibility with break times and is less daunting to ask questions if you are not experienced. I'm used to working from home and found the weekend course to be convenient so I wouldn't have to take time off from work as I'm in a non-exempt role. This was the perfect course for me to gain more understanding and I highly recommend!
[From LinkedIn] What do you do when sheltered in place? Attend a virtual class and get certified, of course. Special thanks to David Bulkin and Grow-Lean LLC for an outstanding experience.
[From LinkedIn] While the entire world is reeling from the pandemic outbreak, the best possible thing one can do is to remain calm and stay focused on his/her goals and build for future as "this too shall pass". Attended an amazing 2-days of Live Virtual CSPO training with David Bulkin last weekend which I planned couple of months ago. It was highly interactive, very well organized, full of group activities and discussions within the participants and overall the presence of highly energetic and knowledgeable trainer like David made this entire virtual class experience a lively one. The energy level and enthusiasm was so high in the class that I often felt I'm sitting in an In-Person session. I would highly recommend David Bulkin and grow-lean for any Scrum/Agile certification training. Thank You David for the great experience, would look forward for Advanced CSPO with grow-lean as well in near future..
Great presentation style with lots of opportunities to ask questions and talk about real life examples which all made for a really enjoyable and informative training. The virtual classroom was great! The breakout rooms were fantastic ! It could not have been any different from having a classroom with physical presence of everyone. The course helped me understand how important a PO's role is to create an environment where creativity and innovation will thrive; that will empower the team to build a world class product! A wonderfully practical course- both personally and professionally.
Very effective real life work application of training. David takes extra time to help students understand how each process is applied in real life and how you can adapt it to your work and company culture.
I liked the overall format and the presentation pace. Hands on learning experience. Multiple ways to learn things.
Originally I had scheduled for in-class session but due to COVID-19 we ended up doing a virtual class. At first I was very nervous but David made sure that everyone was comfortable and that they understand what was being offered. The class was so much fun, focused and very engaging. David is AMAZING...very knowledgeable, very helpful..... register for the classes he offers.
Instructor interaction with students and students interacting with each other and doing group activities makes it a great learning session
Very interactive session. A lot discussion among participants, with real life examples discussed, which helped in learning this framework faster.
[From LinkedIn] I didn't realize when I signed up to attend this class how much I would be learning and getting out of my comfort zone. I am beyond grateful for the opportunity and sharing time with a group of individuals that challenged my thinking. This was a great class and time well spent (and virtual too)! Thank you David Bulkin
Liked the mixed of review and activities, and the team activity was interesting, fun, and informative.
Depth of material and instructor taught it well
The material was presented in an easy to consume manner, and the group breakouts were very productive even remotely. The most valuable part was the real world experience applied to the concepts in the course.
The thoroughness of the content. The instructor's energy level. The amount of content in two days seemed perfect for preparation to take the exam. The information provided before and after the class. The practice exams were extremely helpful, particularly the one on Kahoot - fun and memorable.
The comfort of attending at home was great. I was able to address things at home without disturbing anyone and the entire class had plenty of opportunities to collaborate. If anyone missed a part, David made sure to set up time after class to catch them up.
In depth knowledge of the trainer and his method of providing a relatable experience.
Time Management was tremendous being it a virtual session really appreciate all your efforts and focus to cover the agenda proposed.
Personal attention, break out sessions, after hour question and answer sessions.
Having attended the first virtual CSM certification training session last weekend, I feel David and Alex did an excellent job and not only presented the material in an easy and fun way to learn but exemplified the Scrum values by continually adapting to any technical challenges. All of the material covered during the training, plus David's advice to read the Scrum Guide several times and take the practice exam, totally prepared me for the exam, which I passed with flying colors this week! One of the things I also got a lot of value from was how David engaged all students to share real world experiences. This helped to solidify the concepts and get us beginners to think more along the lines of the Scrum framework, i.e. Scrum teams, their roles, events, rules and artifacts. The training was excellent and worth every penny!
Refund Policies
Grow-Lean commits to canceling classes as a last resort and we expect a similar commitment from attendees
There may be situations where you as an attendee, or Grow-Lean as a host, has to cancel. We realize that you made a commitment when you registered so we try to avoid cancellations. If we cancel less than sixteen (16) days prior to the scheduled event start date, due to low enrollment, and you wish to come to another of our events, we provide you a $150 discount.
Please review the information below to familiarize yourself with the policies.
A refund, minus a 5% credit card processing fee, will apply for all refunds irrespective of when a request is made.
An additional $75 charge will apply for a cancellation or class change that Grow-Lean receives seven (7) to fifteen (15) days prior to the scheduled event.
No refunds will be issued for a cancellation or class change that Grow-Lean receives less than seven (7) days prior to the scheduled event start date. However, we will credit the amount paid toward a future event (reducing the cost for the future event) in the next six months. Attending a future event will incur a $150 transfer fee.
To cancel, email us at Support@Grow-Lean.com. After sending the email, call 609. 975.9294 during normal business hours (9:00 AM EST to 5:00 PM EST).
Grow-Lean reserves the right to cancel an event. Class cancellation notice will be provided via email and/or phone call, and a full refund will be issued promptly.
We try to avoid cancellations. In the unlikely event we cancel due to low registration, and if we cancel less than sixteen (16) days prior to the scheduled event start date, we will refund your money or provide you a $150 discount towards a transfer into another one of our upcoming events.
Hyatt House Houston West Energy Corridor
15405 Katy Freeway
Houston, TX 77094
281.646.9990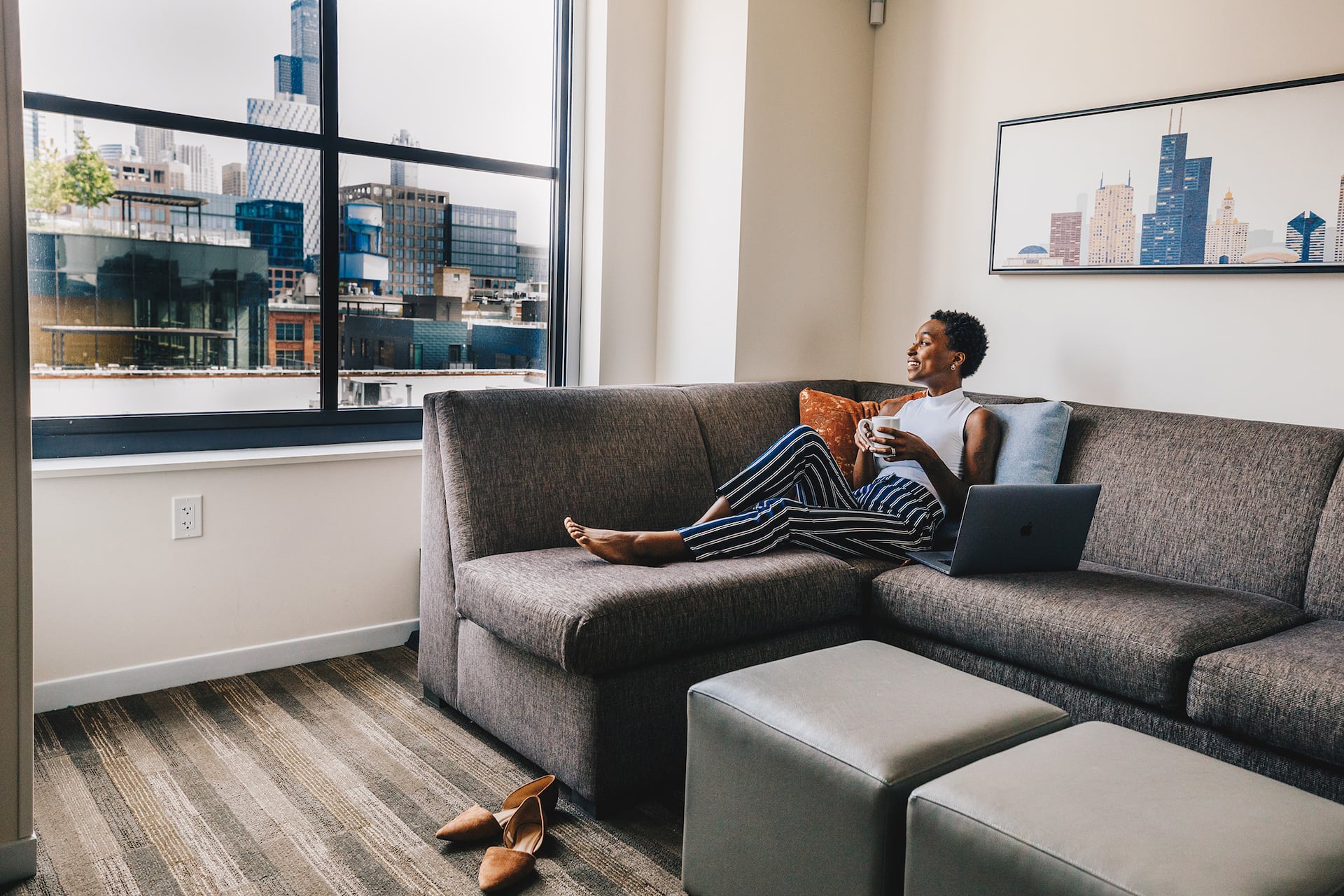 Directions
Getting to the venue
From George Bush Intercontinental Airport (IAH) - 34 miles
Exit the airport to I-45 South. Proceed to the Sam Houston Tollway West(Beltway 8), then follow it to the South. Exit to I-10 West (Katy Freeway). Continue West and exit at Addicks Road/Highway 6. Turn left at the light at Highway 6 (passing under I-10). Take the first right onto Grisby Road. Follow Grisby Road until you reach the HYATT house Houston/Energy Corridor.
From Houston Hobby Airport (HOU) - 29 miles
Exit airport to I-45 North. Follow I-45 North until Loop 610 and enter going West. Continue on Loop 610 as it turns North. Exit to I-10 West (Katy Freeway). Continue West and exit at Addicks Road/Highway 6. Turn left at the light at Highway 6 (passing under I-10). Take the first right onto Grisby Road. Follow Grisby Road until you reach the HYATT house Houston/Energy Corridor.
Joss Cardozs, Agile Trainer
Agile Coach and Trainer
SAFe Program Consultant (SPC4); IC-Agile Certified Agile Coach; Scrum Alliance: PMI: PMP, ACP
Seasoned Agile/DevOps Transformation Coach, Trainer, Venture Capitalist & Angel Investor with over 15 years of deep experience in applying agile and DevOps principles to move organizations to self-organization and deep consciousness.
Joss has experience in Cloud, Mobile, Infrastructure, Software and IoT. He has worked on programs in HealthCare, Finance, Oil & Gas, Mortgage and Insurance domains. He helps organizations apply agile principles broadly, including ideas from SAFe and DevOps to move an organization up the self-organization, self-awareness ladder, towards Teal. He is recognized for a strategic C-suite oriented approach. He has worked on multi million dollar digital transformations, applying a leveraged model, coaching and mentoring future agile practitioners, and internal change agents to drive "Process Thinking" throughout the organization.
Certifications and Education
In addition to Joss' real world experienced, he has a strong educational background with certifications in a number of areas.
Project Management Institute
PMI ACP- Agile Certified Practioner
Issuing authorityProject Management Institute
Project Management Institute
PMP- Project Management Professional
Issuing authorityProject Management Institute
Scaled Agile, Inc.
SA 4.0- SAFe Agilest
Issuing authority Scaled Agile, Inc.
Scaled Agile, Inc.
SPC 4.5- SAFe Program Consultant
Issuing authorityScaled Agile, Inc.
Disciplined Agile Consortium
CDA- Certified Disciplined Agilest
Issuing authority Disciplined Agile Consortium
International Business and Quality Management Institute LLC
CKC- Certified Kanban Coach®
Issuing authority International Business and Quality Management Institute LLC
Scrum Alliance CSM- Certified Scrum Master
Issuing authorityScrum Alliance
DevOps Institute
DevOps F - DevOps Foundation
Issuing authorityDevOps Institute
ICAgile
ICP ACC- Certified Agile Coach
Issuing authorityICAgile
ICAgile
ICP ENT- Certified Enterprise Agile Coach
Issuing authorityICAgile
AXELOS Global Best Practice
ITIL- IT Service Management
Issuing authorit yAXELOS Global Best Practice
Management and Strategy Institute
LBBP- Lean Six Sigma Black Belt
Issuing authorityManagement and Strategy Institute
Scrum.org
SPS- Scaled Professional Scrum (Nexus)
Issuing authorityScrum.org
SAFe

Lean Portfolio Management (LPM)

Take Lean Portfolio Management (LPM) from an authorized Scaled Agile Partner
In this three-day interactive course, attendees will gain the practical tools and techniques necessary to implement the Lean Portfolio Management functions of Strategy and Investment Funding, Agile Portfolio Operations and Lean Governance.
Grow-Lean is a Scaled Agile Partner and our trainers are approved to deliver this session.
Avoid a bad experience, attend a Grow-Lean Lean Portfolio Management (LPM) so you...
Won't get canceled on at the last minute except for extreme circumstances. Beware of training companies that cancel late and hold your money.
Gain the skills necessary to pass the certification exam. The exam is hard, so get the right training once, and pass the exam on the first try.
Get trainers with experience delivering virtual events, instead of someone trying to deliver an in person class online.
Get a Scaled Agile Inc. approved trainer, with significant experience instead of a slide reader.
Get training based on the latest SAFe 5.0 Framework.
Apply principles derived from Lean, systems thinking, agile development, product development flow, and DevOps, in the classroom.
Have fun while learning.
Gain free access to the certification exam.
Learning Goals
What you will learn
Describe Lean Portfolio Management (LPM)
Connect the portfolio to enterprise strategy
Establish the Portfolio Vision
Establish flow with the Portfolio Kanban
Measure the LPM performance
Coordinate Value Streams
Implement Lean Budgeting and Guardrails
Build a plan for LPM implementation
Support operational excellence with Agile PMO and CoPs
Topics
SAFe Concepts so You Can Lead a Scaled Initiative
Introducing Lean Portfolio Management (LPM)
Establishing Strategy and Investment Funding
Applying Agile Portfolio Operations
Applying Lean Governance
Implementing the LPM function
What You Get
From workbooks to a great training experience
Attendee workbook
Course certificate of completion
Preparation and eligibility to take the SAFe® LPM certification exam
One-year membership to the SAFe Community Platform
One certification exam attempt
Who Should Attend
This course is designed for portfolio leaders and those with influence who can guide the decision to adopt and SAFe at the portfolio level.
Executives and Leaders (CIOs, CEOs, CFOs, CTOs and VPs)
Enterprise Architects
Product Managers and Solution Managers
Business Unit Managers
Program Office Personnel
SPCs and Enterprise Agile Coaches
Human Resources
RTEs
Epic Owners
SAFe

Certification Kit

What you will receive when you pass the certification exam
SAFe Lean Portfolio Manager certificate
SAFe 5.0 Lean Portfolio Manager digital badge to promote your accomplishment online
A one-year certified membership as a SAFe 5.0 Lean Portfolio Manager, which includes access to the LPM Community of Practice
A SAFe 5.0 Lean Portfolio Manager certification usage guide with LPM certification marks
Access to a variety of learning resources to support certified professionals during their SAFe journey
Exam Information
The basics you need to know about the exam
No additional charge to take the exam.
Must attend the course prior to taking the exam.
Exam is taken off site, from any Internet connected location, but is closed book.
You will likely require additional study to prior to taking exam.
Exam name: SAFe® Lean Portfolio Manager Exam
Exam format: Multiple choice
Exam delivery: Web-based (single-browser), closed book, no outside assistance, timed
Exam access: Candidates can access the exam within the SAFe Community Platform upon completion of the Lean Portfolio Management course
Exam duration: Once the exam begins, candidates have 120 minutes (2 hours) to complete the exam
Number of questions: 60
Passing score: 42 out of 60 (70%)
Language: English
Exam cost: Your first attempt is included as part of your course registration fee if the exam is taken within 30 days of course completion. Each retake attempt costs $50.
Retake policy: Second attempt on exam (first retake) can be done immediately after first attempt. Third attempt requires a 10-day wait. Fourth attempt requires a 30-day wait.
Discounts
Early-Bird, Group, and Unemployment Discounts
There are number of discounts set aside for each session for Grow-Lean Training alumni, those registering early, groups of three or more, for the unemployed, and in a limited number of cases, for those paying on their own.
If you are an alumni you get an automatic discount, at checkout. Register now as there are specific number of discounted seats per each session.
We will respond to your request in no more than one business day, usually much faster than that.